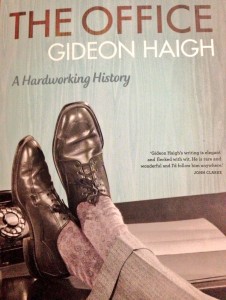 I'm fond of looking at my life from the perspective of an alien on a fact finding mission on the behaviour of Earthlings.  This concept served me well in a Year 12 English assignment that a good friend continues to cite as the moment she knew I should be a writer.
More than 20 years later and I have written little, in the literary sense anyway.  If an alien had been observing me the last few days it would think I was a sloth, moving only from bed to toilet to kitchen to couch repeatedly.  The toilet visits are quite frequent due to the copious cups of tea and glasses of mountain stream water, delicious straight from the kitchen tap in my holiday cabin.  However, the kitchen visits are also for the naughties I bought for this stay the tiny town of Talbingo.  I consumed half a family-sized packet of lollies the first day and half a packet of Mint Slice biscuits the second, the remainder being consumed by my husband and children who actually earned the calories by skiing each morning at the Selwyn Snowfields while I stayed holed up in our cabin.
My alien watcher would see me flit from phone to book to papers in what may seem a fruitless shuffle.  There is no phone coverage from Optus in Talbingo so I can't text but through the magic of a wifi dongle I still connect around the globe, even to my dear Twitter friends attending the enormous International Society for Technology in Education Conference in San Antonio, USA.  Other Twitter friends attended a TeachMeet in my home town, Sydney, last night but the commute was too far from here for me to attend.  As they went to a TeachEat afterwards, my family and I walked to the Talbingo Lodge for the All You Can Eat Pizza Night, which was surprisingly pleasant, helped by a bottle of red wine.
The Talbingo Lodge had been locked up for about a year, looking for someone to love and care for her.  Three months ago a new owner came along, a regular holiday maker in Talbingo, originating from Cootamundra where he has a similar establishment.  Perhaps I should interview the owner, for a general piece of writing, or for a Business Studies case study for my class or for an EdAssist article.  The Talbingo joint is eclectic with various paraphernalia stuck around, like caps and hats hanging above the bar, skis and golf clubs stuck on walls and ceiling, a games room for the kids, including an X Box with a car racing game which won my son over.  He played against a kid he'd never met before.  The Mum approached my thirteen year old to explain the loud competitive eight year old boy was autistic and my son volunteered that it was fine by him because he was autistic too.  The owner was concerned about the loud behaviour of my son's new friend because people were trying to watch the rugby.  Well, sort of.  It wasn't a big deal of a game.  That's tonight.  We're returning to the Talbingo Lodge tonight for the Stage of Origin, booked our now favourite table, by the fire, in front of the large TV screen.
So here I am, having completed the essential marking of 45 Society and Culture essays in two days, giving myself a reprieve before I tackle the less essential marking.  I'm reading 'The Office' by Gideon Haigh and it could be describing me as it provides the history of clerks working irregular hours, fitting in their own writing as much as possible a la Dickens.  Except I seem to do a lot of thinking about writing but not much writing in itself.  I completed a Masters of Arts recently, majoring in writing and literature and discovered I had a gift for script writing (thanks Deakin for the HD).  Unfortunately for my students I'm also excellent at Editing, another HD subject.  I have a couple of scant plots mapped out for scripts but I just can't seem to find the oomph to dedicate some real slabs of time at it.
Instead I tend to focus on the here and now, so I end up immersing myself in all things related to school.  This year I am teaching six subjects and am on the Innovative Learning Team (ILT) which is currently constructing a report about the future direction of pedagogy and technology in the school.  The ILT is saving me from being downtrodden by my numerous classes – I've never had so many before.  Plus I've stepped down from management positions to start afresh at a new school so I'm not used to facing so many students in recent times.  It's a hard slog!  I'm constantly being encouraged to keep being innovative and try new things in my classroom by two of my four superiors.  One of the others is remote and simply trusts me and another prefers old school, but that's OK because I just balance traditional with my 'keeping it real' style in Business Studies anyway.
I have volunteered to speak for 7 minutes at a TeachMeet in a month's time on Chaos Theory, planning for it to be about my Year 10 Geography class where I have a class of 30 boys, most being quite boisterous in nature.  This class was noisy when they were arranged in rows and given traditional worksheet learning so now I conduct it more like Project Based Learning (PBL) and it's slightly louder.  Less evidence of learning is being produced and they probably won't perform as well in an exam as the other classes but I believe they understood the concepts much better as a result of the PBL style.
The ILT is grabbing my real passion as I like to push students to achieving their best but not in the traditional sense of scoring well in exams.  Since I have a broader goal for students I am a bit of a trumpeter for changing the ways of teaching.  However, I am about balance, having just left a school that was going too far in the one direction, in my not so humble opinion.  Two aims I have just jotted down in my steadfast companion of a notebook are probably not achievable in the near future but I think, wouldn't it be great if I could help students to map out their own educational path, mentor and guide them, plus help each student create a portfolio of their achievements.  I've only looked at a couple of online programs that would do that but they didn't tickle my fancy.
One of the other activities I have flitted about on is consideration for my son's education.  He attends that school where I previously taught and I'm trying to conceive a plan for him to fit into the school, achieve traditionally set school goals and achieve some goals of our own.  Today I emailed a reply to his Case Manager (due to his autism) about a meeting for next term.  I'm hoping to present a mildly radical plan of action for the rest of the year, involving dropping Art and arranging self-directed project time for him instead which he would need to report in the form of Tumblr or the like.
So here I am, having just spewed out 1000 words in what should be organised into several different pieces of writing.  I'll let this sit for a while and return to it later.  Perhaps this afternoon, perhaps tomorrow, we'll see.  I am a procrastinator.  And besides, it's time for food and a cup of tea.
[I ended up being distracted by the Rudd/Gillard PM leadership battle and the Texas filibuster so nothing productive occurred this afternoon]